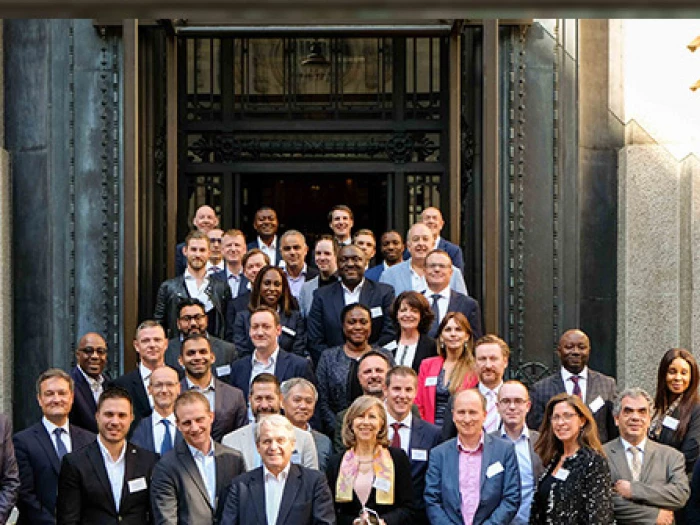 RETAIL BANKING-FINTECH COUNCIL
The retail banking industry is going through unprecedented change. Around the globe new entrants are challenging incumbent banks, and rapidly-changing technology and regulatory challenges are creating new opportunities and threats. Banks are looking outside their own organisations to engage with new partners and to find new ways of working. The need to understand not just what is happening in other geographic markets but in the wider industry has never been greater.
The International Retail Banking-Fintech Council provides an exclusive opportunity for retail banking leaders to discuss and share their real-world experiences with a global network of their peers and fintechs from around the world, focusing on the key issues driving customer behaviour and banking strategy today.
Council themes -- shaped by our members input and Lafferty's Research & Advisory Services -- include:
SME Business Banking Fintech
Mobile Wallets Research & Advisory Service
Credit Cards and Digital Finance Research & Advisory Service

International Retail Banking-Fintech Council members benefit from:
1. Two council meetings a year, where members share their experiences in confidential sessions and brainstorm the future of an industry that is restructuring at break-neck speed.
2. Lafferty's Research & Advisory Services, which briefs you on how new tech-driven business models are transforming the face of banking. Full of current case studies from across the globe, the service delivers a continuous series of reports across the fields of consumer and SME banking, cards, payments and mobile.
3. A daily news service on the latest developments in retail banking, fintechs and e-commerce payments.
4. A concierge Service, helping members with industry introductions and networking opportunities.
Founded to help our members share best practices and experiences with each other, Lafferty Council meetings have been bringing together senior leaders from across the retail banking industry since 1995. Meetings have been held all over the world -- from London to Kuala Lumpur, from New York to Cape Town.